Balance Water
Adjusting the PH & Total Alkalinity with Poppits One-Step Prep
Based on the reading on the strip you can determine how much of the POPPITS ONE STEP WATER PREP to add. See the chart below for how much to add. When adding Poppits One-Step Water Prep to spa water, pour it slowly into the spa with the jets turned on.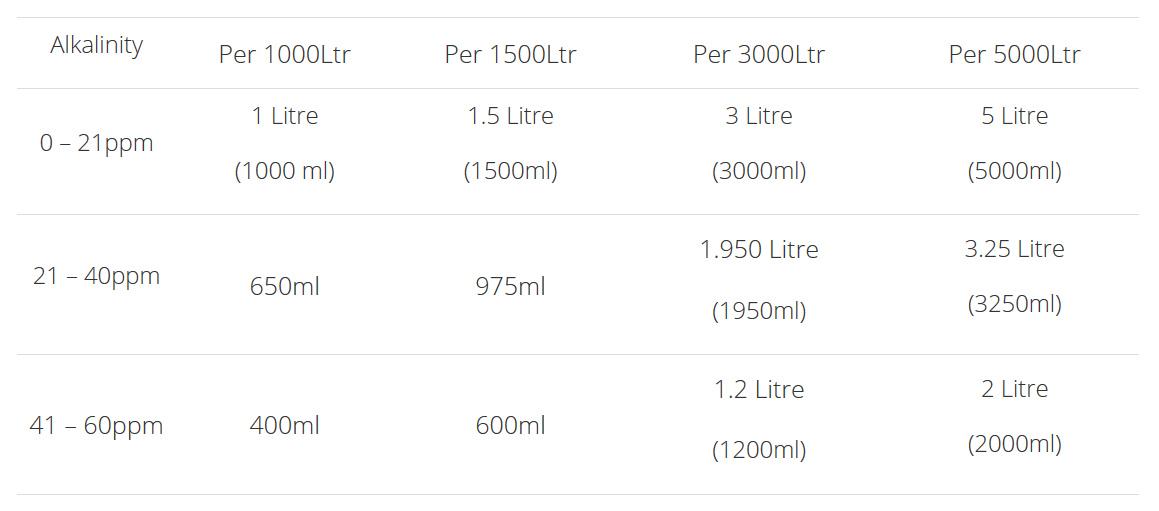 Circulate water for 2 – 3 hours before moving to Step 3.

NOTE: Generally, town water supply has some level of alkalinity whereas rain water (tank water) has none. Check levels again next day (please note, the strips read pH slightly lower than actual and so if reading for pH is at the lower end of the scale this is acceptable).